DOUGLAS BEASLEY
GUATEMALA: SPIRIT OF THE MAYA
September 23-October 2, 2020
CLASS DESCRIPTION
Join us in exploring gorgeous Guatemala, a land where the indigenous live as they have for centuries. The stunningly beautiful colonial town of La Antigua will be our home base and introduction to outdoor markets, crafts, food and culture. We will stay at the luxurious Meson Panza Verde Hotel, and their sister property Palo Santo Hotel, with lush courtyard gardens, and unobstructed volcano views. Our hotel is located on the quiet end of Antigua's famous Fifth Avenue - not far from Parke Central, the town center where abundant street life and many small shops revolve around.
Our workshop begins with a walking tour of the beautiful colonial town of Antigua, a UNESCO Word Heritage Site. From there we will make day trips to visit new friends in small villages nestled in the surrounding volcanic mountains. We will spend time making portraits with a local indigenous family in traditional dress, with kids, aunts, uncles and grandparents all joining in. Other days will be spent exploring other local villages, Catholic church ruins or the many cultural sites in and around Antigua.
One day trip will include travel to San Adreas Ixtapa to visit a very active Mayan shrine for Maximon, known as the indigenous "patron saint of vices" where he is worshiped with many candles, rum and hand-rolled cigar smoke. We are often able to witness and photograph ritual cleansings and fire rituals in the courtyard.
We'll end our journey with a few days exploring around majestic Lake Atitlan, completely surrounded by towering volcanoes, considered sacred to the Mayans. Lonely Planet guidebooks call Lake Atitlan "the most beautiful lake in the world," and Doug wholeheartedly agrees! The exclusive Villas B'Alam Ya will be our home base on Lake Atitlan.
You can expect much fun, light-heartedness and serendipity while learning from Doug how to better respond photographically to the world around you and how to make more personal travel images with feeling, meaning and depth rather than anonymous pretty postcard pictures.
ABOUT DOUGLAS
Douglas Beasley's personal vision explores the spiritual aspects of people and place and is concerned with how the sacred is recognized and expressed in everyday life. He has a BFA from the University of Michigan, Ann Arbor and has had several books of his photography published worldwide.
As founder and director of Vision Quest Photo Workshops, Doug provides workshops around the world that emphasize personal expression and creative vision over the mechanics of camera use. He believes in helping each student find their own voice rather than making anonymous 'pretty pictures'. Doug has recently become the owner and publisher of Shots Magazine, a printed quarterly of eclectic fine-art photography.
Doug continues to explore the notion of what is sacred in his photography and in his own life. He lives in a passive solar home surrounded by trees in Saint Paul, MN and when not out traveling the world he can be found tending his Japanese gardens, at his cabin the woods or enjoying a strong cup of coffee while listening to loud music. Personal heroes include Jimi Hendrix, the Dalai Lama and whoever invented the espresso machine.
CONTACT doug@douglasbeasley.com
INSTAGRAM @dbeasleyphoto
FACEBOOK Vision Quest Photo Workshops
WHAT'S INCLUDED
9 NIGHTS ACCOMMODATION Private or Shared Rooms available at the gorgeous Palo Santo Hotel & Meson Panza Verde Hotel + Villas B'Alam Ya on Lake Atitlan + free WiFi and free unlimited filtered water & herbal teas

ALL BREAKFASTS at Palo Santo, Meson Panza Verde Hotel & Villas B'Alam Ya and ONE GROUP DINNER at FRIDA's in Antigua - one of Doug's favorite places!

10 DAYS TO IMMERSE YOURSELF IN PHOTOGRAPHY in the heart of colonial Antigua, and at Lake Atitlan which Aldous Huxley famously called "One of the most magnificent lakes in the world"

SITES & SOUNDS of GUATEMALA visiting local artists and enjoying all Antigua & Lake Atitlan have to offer

TRANSPORTATION to-and-from the Guatemala City Airport and to Villas B'Alam Ya + lancha ferry to local Artisan Villages on Lake Atitlan

LUXURIOUS DETAILS in ANTIGUA art and ambiance at Palo Santo and Meson Panza Verde abound! Abundant gardens, a swimming pool and traditional tamaskal wood-burning sauna (can be infused with eucalyptus) are available, along with a Rooftop Terrace & bar perfect for sunset cocktails

YOGA ROOM A beautiful yoga shala located on the roof/ terrace of Palo Santo, Over looking rooftops and Volcan de Agua.

UNOBSTRUCTED VOLCANO VIEWS at LAKE ATITLAN plus complimentary use of kayaks, canoes, sculling shells, and lounge chairs. Each of our Villas is self-catering and well equipped with cooking and dinning appliances
PALO SANTO & MESON PANZA VERDE HOTEL - ANTIGUA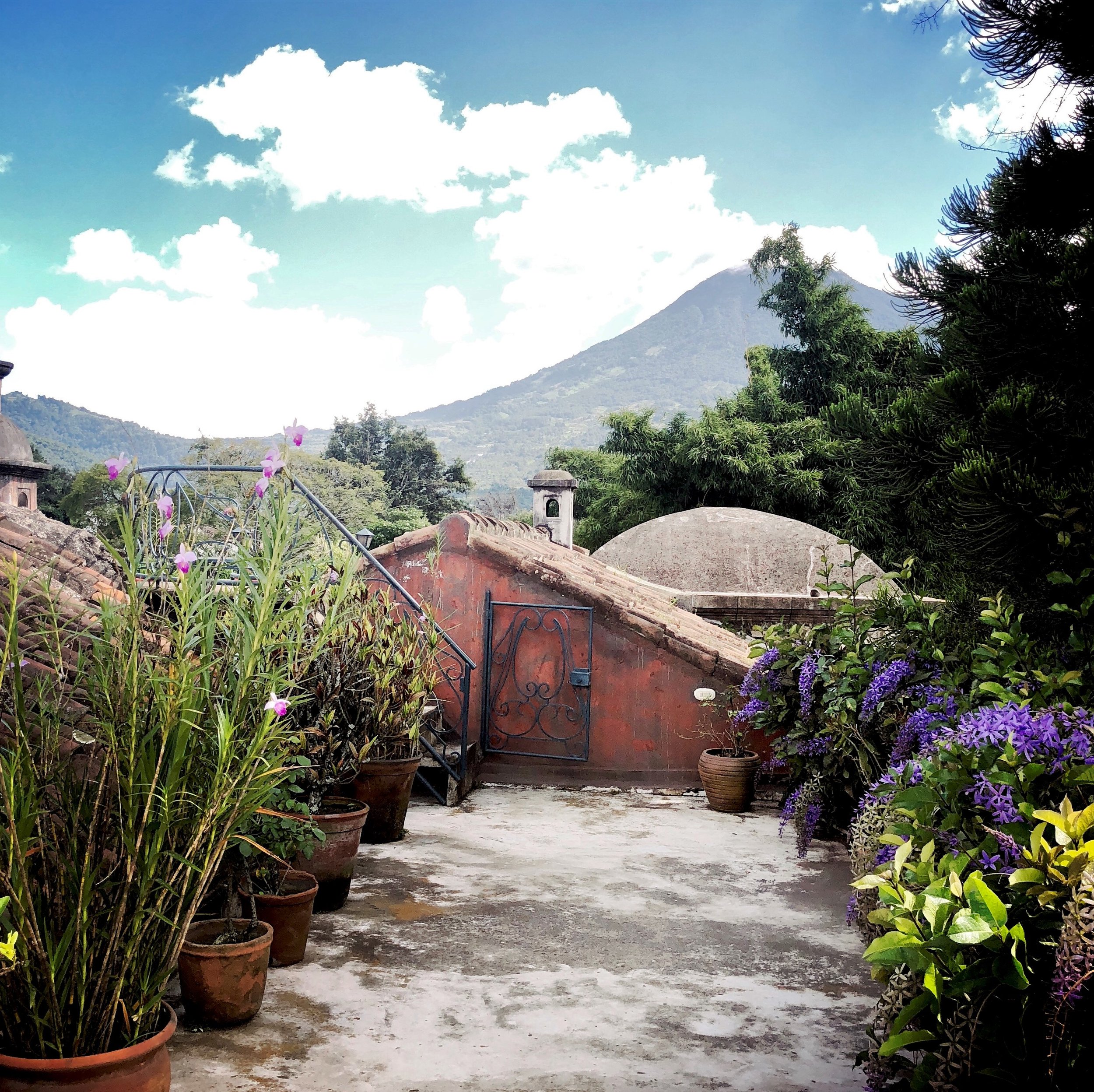 VILLAS B'ALAM YA at LAKE ATITLAN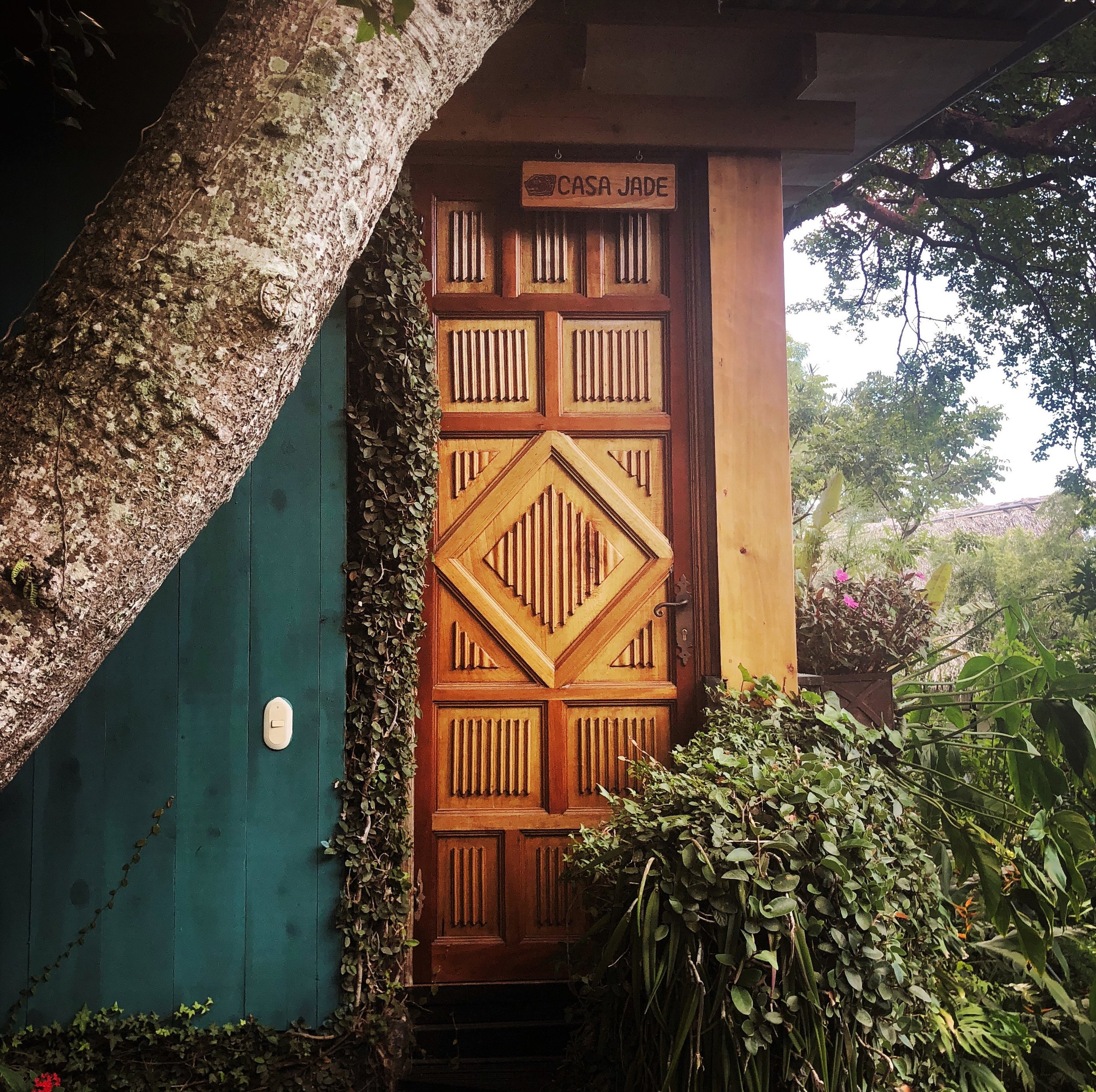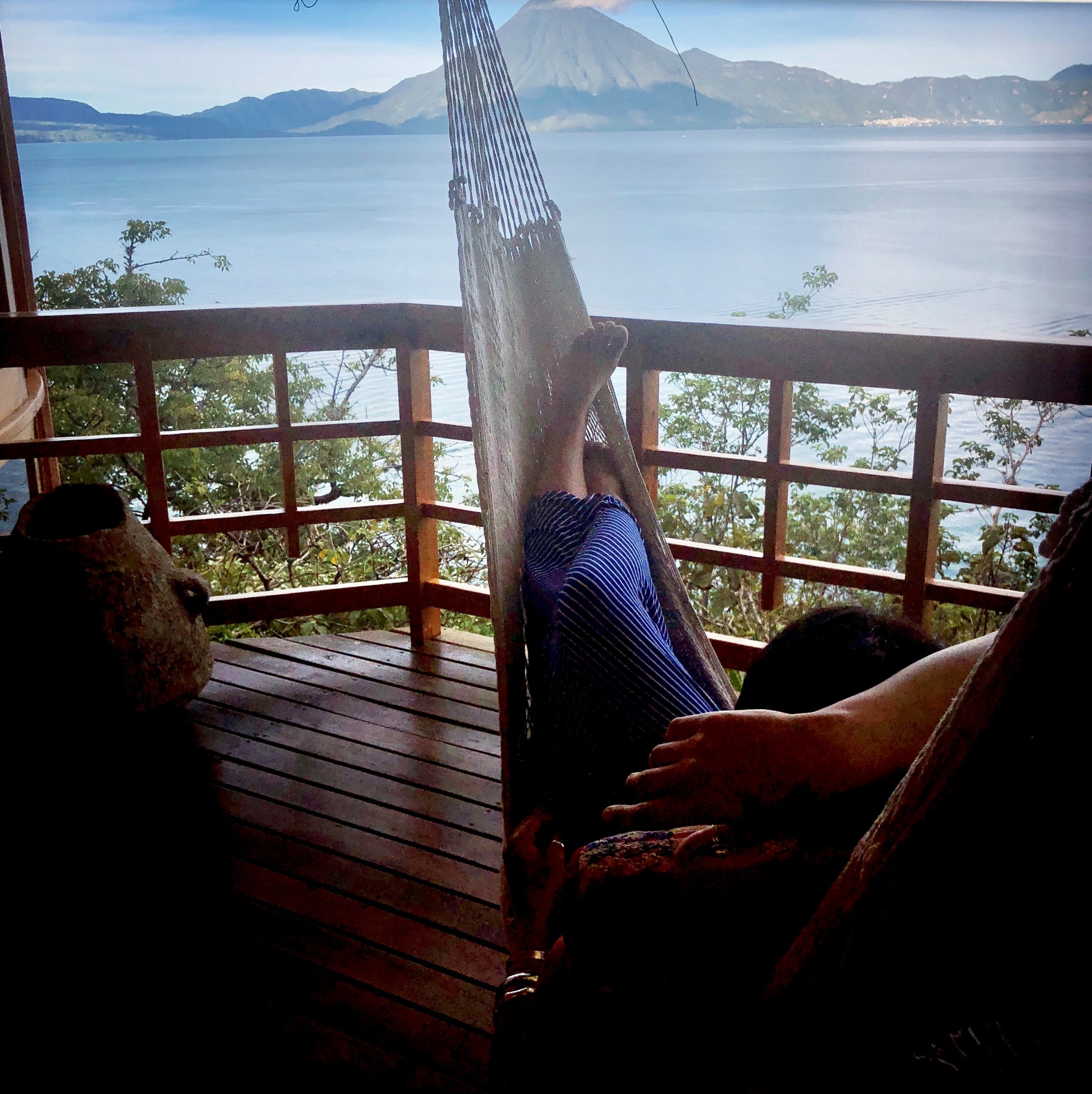 RETREAT PRICING & REGISTRATION DETAILS
PRIVATE ROOM + Workshop & All Breakfasts $3,220
SHARED ROOM + Workshop & All Breakfasts $2,846
NON-WORKSHOP PARTICIPANT Room + all Breakfasts $1,785
A $450 deposit will secure your space at this unique retreat with Doug. You can register online, or by calling Jenna at 715-577-6857. Final Payments are due 120 days prior to the retreat.
Please review our retreat policies and guidelines prior to placing your deposit.